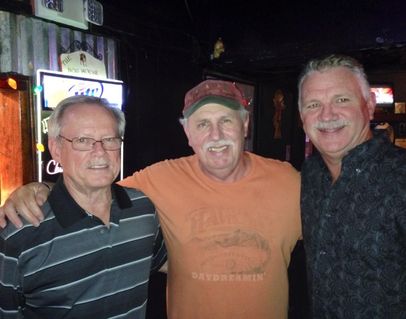 Pictured Left to Right: Thad Collins. Rick Tiger and Mike Magnuson of CNT Music
 The trio of T.A. Collins, Mike Magnuson and Rick Tiger make up the writing core of the company. But the writers list goes deep within the catalog boasting songs with a co-writers list that would make anyone proud:
Jennifer Denmark , Tim Johnson, Craig Campbell, Mindy Ellis, Morry Trent , Anthony Smith, Joseph Reed, Hillary McBride, Misty Armour, Nick Doss, Daryl Worley, Josh Helms, Matt Willis, Dave McAfee, Jordan Davis, Robert Charles, Keesy Timmer, Bill Whyte, Lisa Shaffer, Allen Duhon, Cheri Hefner, Brad Anderson, Vee Lasher, Troy Brooks, Kassie Jordon, Kinsey Rose, Vanessa Bransan, Charley Woods, Jeff Wanex, Kris Hitchcock, Ashley McBryde, Nicole Witt, Victoria Woodworth, Bill Seymour, Chely Tackett, Adam and Andrea Melia, Floyd Callen, Marc Howett and................
We are excited about these past and future award winners!!!!!
VISIT CNT MUSIC OTHER PAGES
LIKE AND SHARE US ON FACEBOOK
SUBSCRIBE TO US ON YOUTUBE